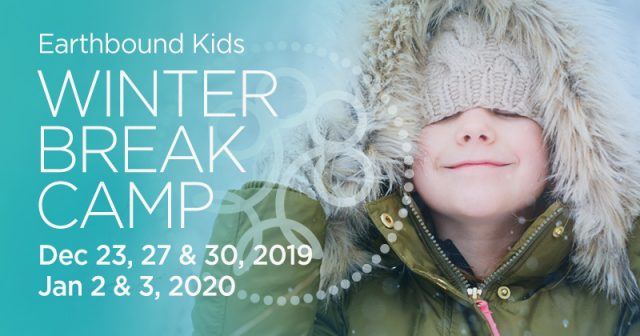 Register today for a fun-filled festive week on the Earthbound farm! Earthbound Kids will be offering both Saddle Club and Treetop camp programs over the 2019/2020 winter school break. Come for all five days or just a single day, we will have enjoyable activities for any weather and all ages.
Our popular Saddle Club program for kids 6 to 12 years offers a great opportunity for kids to learn to ride and care for horses. More experienced young riders have a chance to improve their skills while everyone has fun with friends in the fresh outdoors. Our Treetop program for kids 4 to 12 years offers a fun well rounded day where kids get a chance at horseback riding, sports, arts & crafts and more.
Upcoming Dates
December 23, 27 & 30, 2019
January 2 & 3, 2020
9:00 am to 4:00 pm each day
Before & After Care Available
Fees:
Treetop (4-12 yrs): $75/day
Saddle Club (6-12 yrs): $85/day
Add-Ons:
$12 Before Care (7 am to 9 am)
$12 After Care (4 pm to 6 pm)
$20 Before & After Care
$13 +HST Bussing from Markham All About Kids
$13 +HST Meal Plan
Spaces are limited.
Register at: earthboundkids.campbrainregistration.com