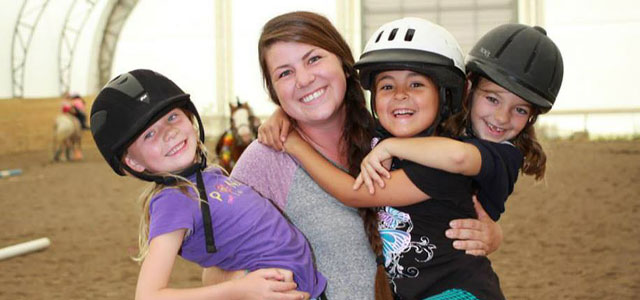 Counsellors that Care
The natural setting of Camp Treetop is enriched by the caring counsellors and staff that bring the camp to life.
As a new camp, we are thrilled that almost half of our staff are joining us from one of our original All About Kids camps. They are great role models who believe in fair play, nurturing confidence, having fun and entertaining kids. They all love what they do and are excited to be in this new setting.
Group Leaders /Counsellors
Each Earthbound Kids camp program has a dedicated team with a group leader or head counsellor, assistant counsellors and leaders in training.
Group Leaders have earned or are enrolled in a diploma/degree program in Early Childhood Education or related field or have a minimum of 3 years practical camp experience.
Counsellors have been hired because, above all else, they truly enjoy working with kids. Our team is fun and energetic ranging in age from 16 to 25 years.
Each of our staff are trained in First Aid and CPR.
Camper / Counsellor Ratios:
Seedlings:
min 1 counsellor for every 6 children
Explorers:
min 1 counsellor for every 8 children
Rangers:
min 1 counsellor for every 9 children
Program Specialists
In addition to our counsellors we have program specialists who have mastered their specialty such as horseback riding or theatre and are great at teaching others.
Volunteers
Camp Treetop also has excellent volunteers – leaders in training – who are a special part of the camp.
Non-program Staff
Administration is provided by All About Kids – a licensed child care provider with 10 years of experience delivering quality ministry Inspected programming for children from 3 months to 12 years of age.