Earthbound Kids also has exciting programs for kids and families at our new location – Earthbound Farm & Country House, located in Schomberg, Ontario.
---
2022 SUMMER CAMP PROGRAMS
Overnight Camp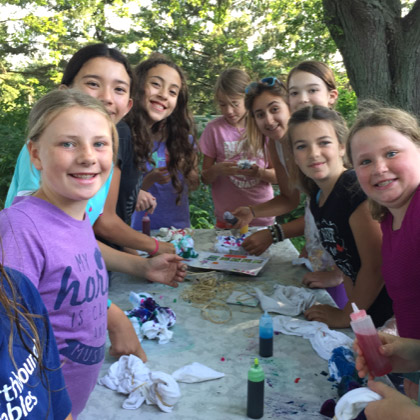 Horse and pony lovers can enjoy even more time in the stables with our new overnight camp. The day starts after a farm fresh breakfast, when we head to the stables to feed and care for our hoofed friends. Campers will learn about the needs and personalities or their horse or pony and work alongside our barn team to care for them. After we feed them we'll saddle up and head out for our first ride of the day.
Our riding consists of an English group riding lesson in the morning and a specialty ride, such as dressage, western, trail riding in the afternoon. We have a large sand ring and a large grass ring, several grazing paddocks and managed trails.
Daily Horsemanship activities consists of nutrition, health and hoof care, anatomy and equipment.
You can expect:
Well-matched, experienced horses
Safety equipment provided (safety stirrups, boots & helmets)
Clean and comfortable accommodations
Indoor washrooms and shower facilities
Tasty and nutritious meals
A positive and encouraging atmosphere
Free-time consists of crafting up in our Artbarn, campfires, and the favourite free-time activities line dancing and pretending to be horses and jumping our kid-size Grand Prix course.Learn More
---
Day Camp
Farm and Wildlife Day Camp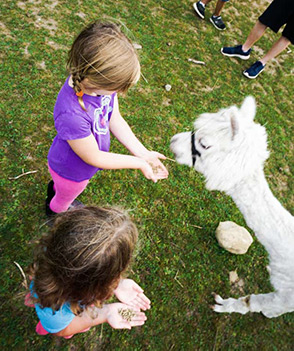 Our Farm & Wildlife program is designed to unplug children from the their screens and reconnect them with nature through the beautiful land our farm sits on. Throughout this week long program, campers will work and explore alongside our farmers to discover the many amazing and life building connections that exist within the natural world.
Campers will engage with all the animals on the farm, both wild and domesticated, and learn how to live respectively and beneficially with them. Through our beautiful gardens, campers will discover how food is sustainably grown and the importance creating soil that is rich and full of life. By exploring the land around them, campers will discover the importance of diversity, and learn about the intricate connections between the cultivated and naturalized areas of the farm.
This program is fun, immersive, and educational… oh and very dirty! Although the mud and dirt will wash off, the memories will last forever.
Online Registration
---
Saddle Camp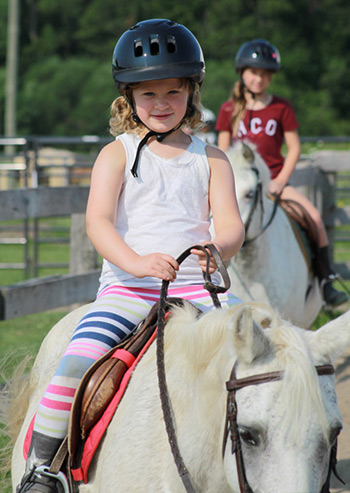 Whether your child is just trying horseback riding for the first time or they have experience with horses and riding, we offer camp programs to suit each child's ability. Beginner lessons focus on control of the horse while more advanced groups can have an opportunity to work at the canter and over small jumps.
Our instructors provide an enjoyable and, positive learning experience incorporating games and fun activities into the lesson plans. Horses and ponies in our program are gentle-natured and experienced with all levels of riders.
Maximum group size is 6 riders
Staff to child ratio while on horseback is 3:1
Qualified Instructors
Safety equipment ie. footware, helmets and stirrups used at all times
Includes 1-hr riding lesson daily (weather permitting)
Online Registration
---
Family Camp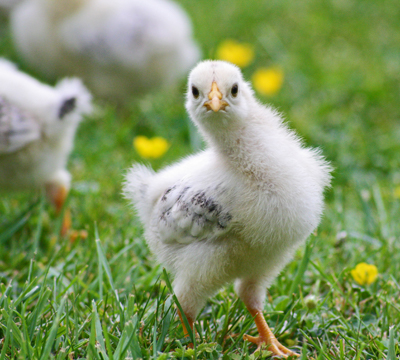 Have you ever wondered what life on a homestead is really like? Through Earthbound's Farm and Wildlife Family Camp program, you'll discover the beauty and the challenges of life on a homestead and how it can be a wonderful model of sustainability.
So after the rooster crows, and with a farm-fresh breakfast, we will put on our boots and head out into the fresh air and sunshine with wonder and excitement for what the new day will bring.
We invite family members of all ages to work alongside our farmers caring for our animals, digging in the soil and enjoying the bounty from our organic garden.
Along with our cultivated land we'll also explore the naturalized areas around the farm (on horseback or foot) to uncover life in the forest and who lives there and how this life is different from our domesticated animals.
For our youngest campers, Earthbound offers an endless natural world for them to explore and enjoy. We specialize in early childhood experiences – for our youngest guests, our Earthbound Kids team is experienced with child care and can offer unstructured time in nature where they can discover cool things in a stream, mud pies and butterflies.
$300/family/night
Learn More
---
For more information on any of our camp programs at our new location in Schomberg please visit: earthboundcountryhouse.ca or call us at: 905-642-6087 ext. 102