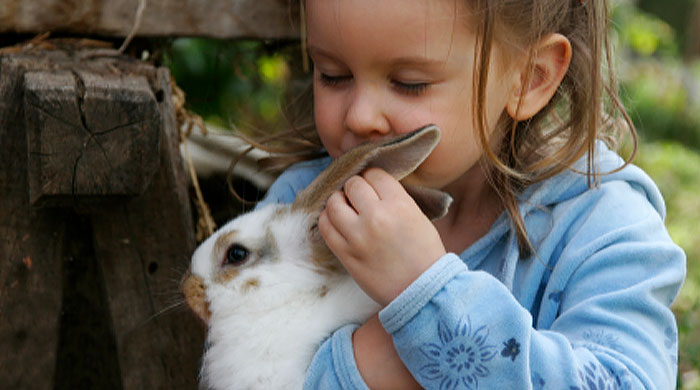 1. Choose the length of your visit. (2hr, 3hr & 4hr options)
2. Choose from the workshops below that you'd like your students to enjoy:
2 hr Trip – choose up to 2 workshops
3 hr Trip – choose up to 3 workshops
4 hr Trip – choose up to 4 workshops
OR select a full program:
3 hr Farmyard Fun Play Day (no workshop choices available – full 3 hr trip)
3. You can extend your visit to add extra time for animal discovery, sport play and self-guided exploration of the farm. (all workshops include freedom play time in our natural playgrounds).
Example of a 2 hour trip:
Fiber Farm 40 min / Composting & Decomposers 40 min / Freedom play 40 min
Example of a 3 hour trip:
Fiber Farm 40 min/Composting & Decomposers 40 min/Threatened Barn Swallows 40 min/60 min for snack & freedom play
Full Programs:
Farmyard Fun Play Day
pre-K to grade 8 3 hrs
Available for 3 hour trips only. Students will enjoy a 40 minute farm tour introducing them to all our furry friends, followed by a wagon ride through our tree farm, and finishing with a farm themed craft. Groups are invited to have a snack and use our natural playground and sports facilities for a free play period. This 3-hour workshop is the ultimate farmyard fun experience, allowing children to explore and connect with nature!
Example of the 3 hour trip: Farm Tour 40 mins / Wagon Ride 30 mins / Craft 40 minutes / Snack & Free Play 1 hour
Please Note: If the wagon cannot run due to weather, it will be substituted for horse time or extra crafts. Children will have the chance to learn about grooming and brush one of our horses!
Winter Farm Play Day
pre-K to grade 8 3 hrs
Meet the animals in their winter homes and the have a day of fun in the snow. Come warm by the fire and have fun skating, snowshoeing and playing snow soccer!
Available for 3 hour trips only. Students enjoy a variety of cold-weather activities that teach them how animals and trees survive the coldest months of winter.
Students enjoy a winter trail walk and learn how to identify different animal tracks and chews, and how animals adapt to survive the winter. We learn the history of snowshoeing, and basic snowshoe techniques and then try a winter relay! Students will also determine how to identify trees in the winter, taste pine needles and learn how plants and animals depend on each other for survival. Chick-a-dee-dee-dee! Students can learn about a day in the life of a chickadee and help these cheerful little birds survive the winter by creating pinecone bird feeders to hang in the garden.
Activities are weather permitting. Individual itineraries are custom built for each school
Curriculum Connections: Life Systems, Healthy Living
Compost Corner
pre-K to grade 8 40 min
From organisms in the 'soil web of life' to the how's and why's of composting, students explore consumption, waste and decomposition. During this 40 minute program, students will observe vermiculture (worms in action!) as they work to improve the farm's soil. Older grades will take soil samples and examine it's PH levels, composition and quality.
Curriculum Connections: Life Systems, Earth and Space, Healthy Living
Threatened Barn Swallows
pre-K to grade 7 40 min May to June
In this program, students will have a chance to observe the Barn Swallow in action! Students will learn about the swallows life cycle, the causes of this threatened species population decrease and get to participate in Barn Swallow nest making. This 40 minute program also includes an art activity and a lesson on insects (Barn Swallow diet).
Curriculum Connections: Life Systems, Earth and Space
The Secret Garden
pre-K to grade 3 40 min
Students will experience the Earthbound garden as they explore the wonder of plants. They will learn about the amazing way seeds travel, the role of plants in ecosystems, and how to apply lessons from nature in creating their own backyard gardens. Students are guaranteed to get their hands dirty in the process.
Curriculum Connections: Life Systems, Earth and Space, Healthy Living, 5 Senses
The Fiber Farm
pre-k to grade 8 40 min
Alpaca and Sheep are in the spotlight as students learn about fiber farming, textiles and fiber arts. Students skirt, clean and card raw fleece. During the 40 minute program students will have an opportunity to visit our fiber farm animals up-close!
Curriculum Connections: Life Systems, Earth and Space
Trees Are Awesome!
pre-k to grade 8 40 min
From their beauty in the backyard to their vital role in the Global ecosystem, students will explore the many reasons why trees are one of nature's favourite and most important organisms. Students will observe and interact with the living native trees surrounding our outdoor learning circle and learn how and why trees are the foundation to life on our planet.
Trees – Nature's Internet
Curriculum Connections: Life Systems
Notice Nature
grade 1-8 40 min
Nature is incredible, yet many of us take its beauty and function for granted. With so much going on we often forget to notice how unbelievable nature is and the calming, grounding effect it has on us. How often do we stop to hear the birds chirp or leaves blow? How many different shades of blue are in the sky or green in the forest? How does nature give us structure and texture? In this 40 minute guided discovery, we'll use our 5 senses to experience nature in new and unforgettable ways
Curriculum Connections: Art, Healthy Living
Let's Look at Life Cycles
Students will begin by taking a brief look at distinct characteristics of the six main classes of animals (mammals, reptiles, birds, fish, amphibians and invertebrate), as well as looking for examples of each on the farm. From there, we will dig deeper into the attributes, adaptations and aspects that make up the life cycles of mammals and birds. Our farm animals will take centre stage as we discover the details of their unique life cycles.
Curriculum Connections: Life Systems