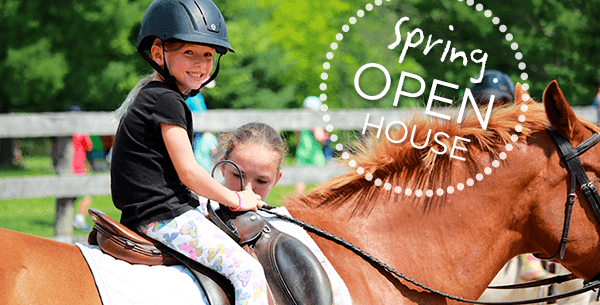 Earthbound Kids offers summer camp programs for kids 4-16 years. Kids enjoy horseback riding, caring for animals, organic gardening, crafts and sports like hockey, soccer, basketball and swimming! They'll learn a respect for their environment and enjoy free play time each day.
Come visit us during Open House Days
Bring the kids to one of our Open House days with outdoor play, sports, meet the farm animals, BBQ lunch* and other fun activities!
Parents can tour the facilities and learn more about summer camp programs.
*All proceeds from BBQ go to our Campership fund.
Please Note: If Province-wide restrictions permit us from offering our regular Open House activities private tours for smaller groups will be arranged instead.
Sunday, April 25, 2021 POSTPONED
11:00 am to 2:00 pm
Location: Earthbound Kids
Sunday, May 30, 2021 Cancelled
11:00 am to 2:00 pm
Location: Earthbound Kids
Sunday, May 16, 2021 Postponed
11:00 am to 2:00 pm
Location: Earthbound Farm & Country House
Earthbound Kids
155 Pickering-Uxbridge Townline
Pickering, ON L1Y 0A4
CANADA
905-642-6087
info@earthboundkids.ca
earthboundkids.ca
Earthbound Farm & Country House,
4988 2nd line, Schomberg ON L0G 1T0
905-642-6087
info@earthboundcountryhouse.ca
earthboundcountryhouse.ca