By Earthbound on July 11, 2018 in
Blog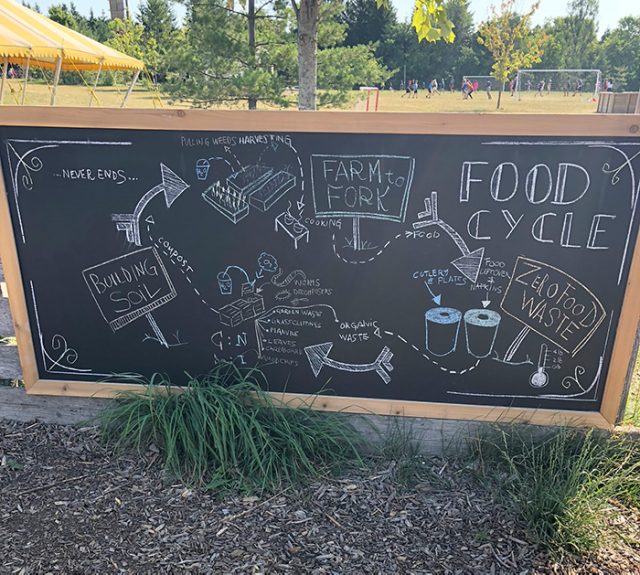 With help from all the campers, counselors, volunteers and staff we've been adding ALL the food scraps produced in the kitchen, ALL the leftovers from the meals, ALL the pizza boxes and ALL the paper plates to our compost station. That's more that 100lbs diverted from the landfill and transformed in rich soil for our vegetables, plants and trees! We also add garden waste, manure, grass clippings, small animals bedding and wood chips.
This is such a great way to teach the Food Cycle and Giving Back to our campers. Our commitment is become a sustainable farm where ALL the waste produced is self managed in a closed loop.
The food cycle never ends! Thank you to everyone that has participated so far – we are so proud of our Earthbound Family!