Outdoor Summer Camp Programs
Coronavirus Safety Protocols
In order to ensure the safety of campers and staff, our camps will follow public health recommendations and the Province's emergency orders, COVID-19 precautions. Learn more about the preparations that will be in place to reduce the spread of the virus here.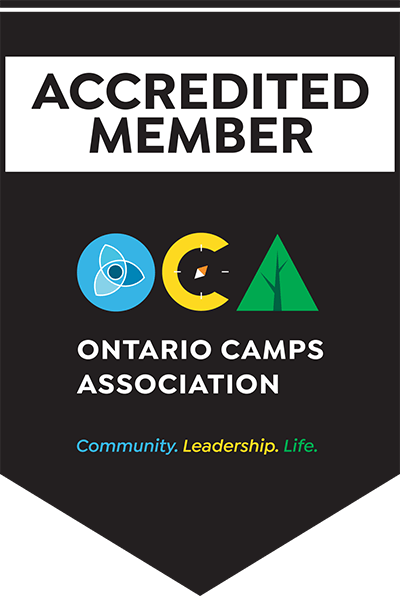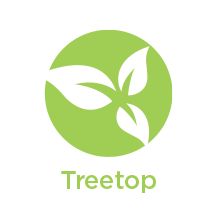 Camp Treetop is our multi-activity outdoor camp for kids 4-12 yrs. Kids learn and explore as they play with bugs, grow food, get messy and have fun doing all the things they love to do including horseback riding, swimming, sports, archery, outdoor education and more! Activities and programs are designed around 4 age groups: Seedlings (4-5 yrs), Explorers (6-7 yrs), Rangers (8-9 yrs) and Trailblazers (10-12 yrs).

Farm & Wildlife is a hands-on experience for young people from 8 to 12 years of age who want to make the world a better place for animals. Each day we explore and seek to understand our own connections to animals who live on the farm, in our homes and in the wild.

Good Sports multi-sport program for ages 6 to 12 yrs includes a variety of sports daily like soccer, floorball, basketball, climbing, beach volleyball, and BMX riding. Available for two age groups – Good Sports Junior for 6 to 7 years and Good Sports Senior for 8 to 12 years.

Saddle Skills is our Horseback Riding Camp for ages 8 to 13 yrs. Participants must be able to walk and trot independently without a leader. In this camp, riders will be challenged a bit more with exercises, such as posting trot, navigating over poles and around obstacles, memorizing patterns. Please note our beginners Saddle Club summer camps will not run in 2020.

Junior Equestrians is focused on teaching your rider all that they need to know for show day! This camp is for ages 8 to 13 years who are interested in getting into competitive riding or improving their competitive riding level.

The

LEAP Leaders in Training

and Counsellors in Training programs are designed for campers 12 to 16 years of age who are preparing for their first volunteer and or work experience. Participants will learn about what it takes to lead, how to work effectively in a team, effective communication, behaviour management and much more.